Marco Island Airways:
A Brief History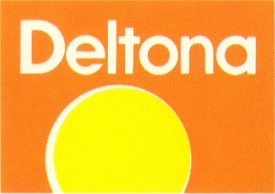 In 1964, the Deltona Corporation, a prolific resort community builder, set their sights on Marco Island, a relatively uninhabited island off of the Florida Gulf Coast about 16 miles from Naples, FL in Collier County.
The intention of the Deltona Corporation was to build an entire resort community, comprising of Luxury Hotel accommodations, restaurants, beaches as well as many single family homes and condominiums, many with waterfront access.
With the opening of the world-class Marco Beach Hotel and Country Club, the Deltona Corporation realized that they needed a better way to transport VIPs to the island. Making VIPs and convention-goers travel by road from nearest commercial airports – Miami and Fort Meyers – was no longer acceptable.1
On June 1st, 1972, a new subsidiary, Marco Island Airways, was created to solve this problem. Ray Anderson, who was the chief pilot of the Deltona Corporation's corporate flight department, was placed in charge of this new airline which would begin service to Miami using three 15-passenger Beechcraft 99 Airliners, wet-leased from Texas International Airlines.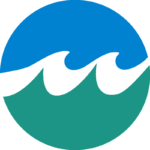 The airline's aircraft were painted white, with stylized titles that matched other Deltona Marco Island properties, with the company's stylized "M" logo on the tail.
For this purpose, the Deltona Corporation built a small interim airport on the island which was subsequently given the FAA designator code "MRK."
This new air service was a great success and through agreements with major airlines at Miami, allowed convenient worldwide access to Marco Island. By 1974, it became obvious that the Beechcraft 99s were too small, so a small fleet of 3 Martin 4-0-4s was purchased for this operation.
The Martin 4-0-4s were former mainline aircraft built and operated for Eastern Airlines, that were pressurized, operated by two-pilots and had a flight attendant née stewardess who provided cabin service. The company often joked that "flights from Marco Island to Miami, were so short that the only way they could provide drinks on board was to have the glasses frosted in advance, and they always served drinks."2
In 1976, The Deltona Corporation built a new, larger, permanent airport and terminal near the planned community of Marco Shoals. This new airport featured a Polynesian style terminal and was used by Marco Island Airways flights, private aircraft, and later Provincetown-Boston Airline (PBA). For a more in-depth look at this airport, please visit the excellent website Sunshine Skies.
The service proved extremely popular, and by 1978 service had expanded to Tampa, FL and the aircraft fleet had grown by 2 additional Martin 4-0-4s. However, in 1979 heavy construction and an overall lack of accommodations began to affect the airline — passenger enplanements only increased by 1% and cargo decreased by 33%.

In order to provide an additional source of  revenue, the airline contracted with Air Florida to become an 'Air Florida Commuter' carrier. This allowed Marco Island Airways to begin service from Miami to Key West as well as their first scheduled international service to Georgetown, Rock Sound, Freeport, Eleuthera, Treasure Cay, and Marsh Harbour in the Bahamas. Previously the airline had offered charter flights from Fort Lauderdale, FL to Freeport, Bahamas for people to go enjoy the casinos for the day.
On Thursday, July 22nd, 1982, Marco Island Airways flight 39, operating from Miami to Key West with 9 passengers and 3 crew members, was hijacked to Cuba. Two passengers smuggled gasoline onboard in Miami and 60 miles from Key West, at approximately 8:27PM EST, poured it on seats and on another passenger, and threatened to ignite it if they didn't immediately fly to Havana.3 The flight diverted to Havana, Cuba, where the hijackers were immediately arrested and sent to prison for 15 years. The aircraft, crew, and 7 remaining passengers were allowed to depart, and the aircraft finally reached their intended destination of Key West, around 2:06 AM EST.4
Passenger traffic dropped again due to the early 1980s recession, however, by 1983 things had begun to pick back up, with passenger boardings rising 10% to 33,100.
By 1984, the Deltona Corporation was dealing with a number of lawsuits over their destruction of wetlands and issues with their construction permits. In addition, Air Florida, suffering financial difficulties as a result of the crash of flight 90 in Washington DC, disbanded the Air Florida Commuter program. This sudden change and loss of guaranteed revenue forced the Deltona Corporation's hand, so on October 15th, 1984 Marco Island Airways was sold to regional powerhouse Provincetown-Boston Airline (PBA).

Marco Island Airways continued as a subsidiary of PBA while the international route authorities were being transferred to PBA proper. However, in November 1984 the FAA grounded PBA for a number of safety violations. After this point, PBA decided to permanently ground both their own Martin 4-0-4 fleet but the Marco Island fleet as well. The fleet was parked at a number of southeast airports until they were either sold to other carriers or scrapped.
PBA continued to serve Marco Island until about 1986, when other carriers took over service to the airfield. Today, the airport has been rebranded as Marco Island Executive Airport and mainly serves private aircraft and flight schools.
1. The Mackle Company History, The Mackle Company, p.16,
http://www.themacklecompany.com/femjrstorypublic/16-deltona-marcoisland.htm
2. MARCO ISLAND AIRWAYS: United States (1972-1985)., World History,
https://www.worldhistory.biz/contemporary-history/76940-marco-island-airways-united-states-1972-1985-mia-is.html
3. Air Florida Flight 93, Aviation Safety Network,
https://aviation-safety.net/database/record.php?id=19820722-0
4. Two Latin men hijack airplane, Florence Times — Tri-Cities Daily, P.6,
https://news.google.com/newspapers?id=8SAsAAAAIBAJ&sjid=2MgEAAAAIBAJ&dq=hijack&pg=1774%2C4047754
Header photo – copyright © Frank Jäger